As an intern in the Enactus Global Marketing Department, I worked on social media materials, handbooks, merchandise, and signage for several competition events, such as the United States National Exposition in Kansas City and the 2018 World Cup in San Jose, California. 
Enactus World Cup 2018 - San Jose, California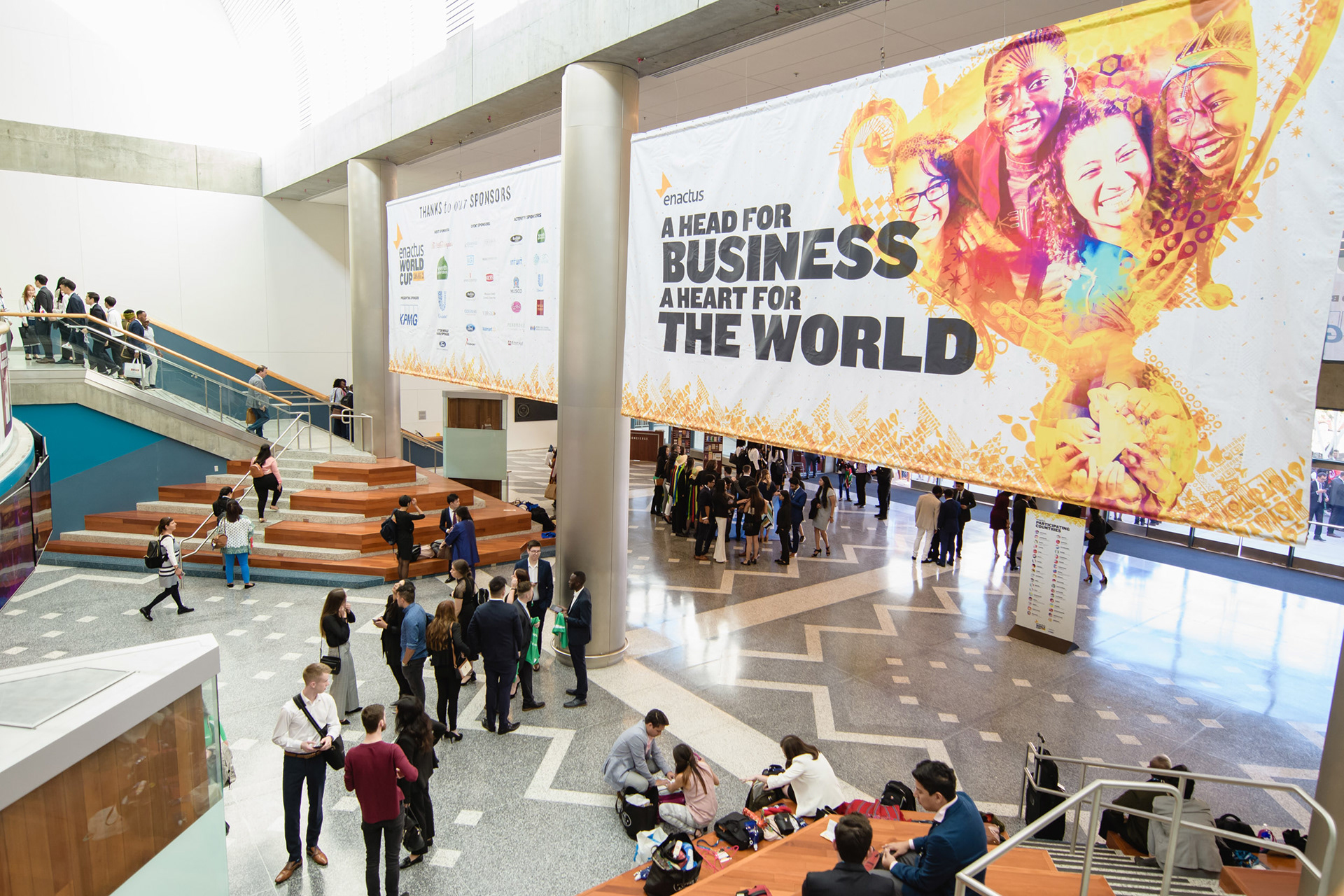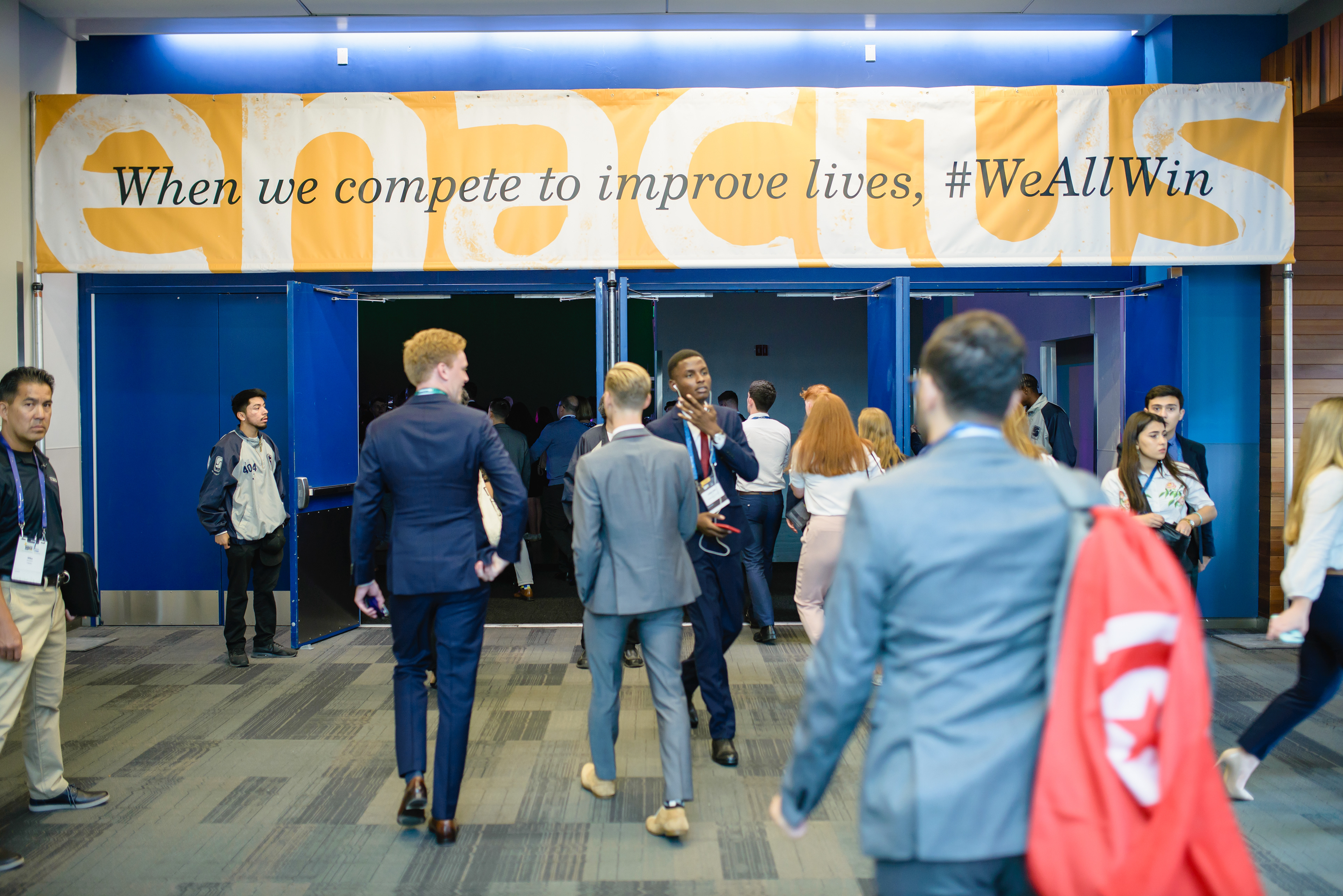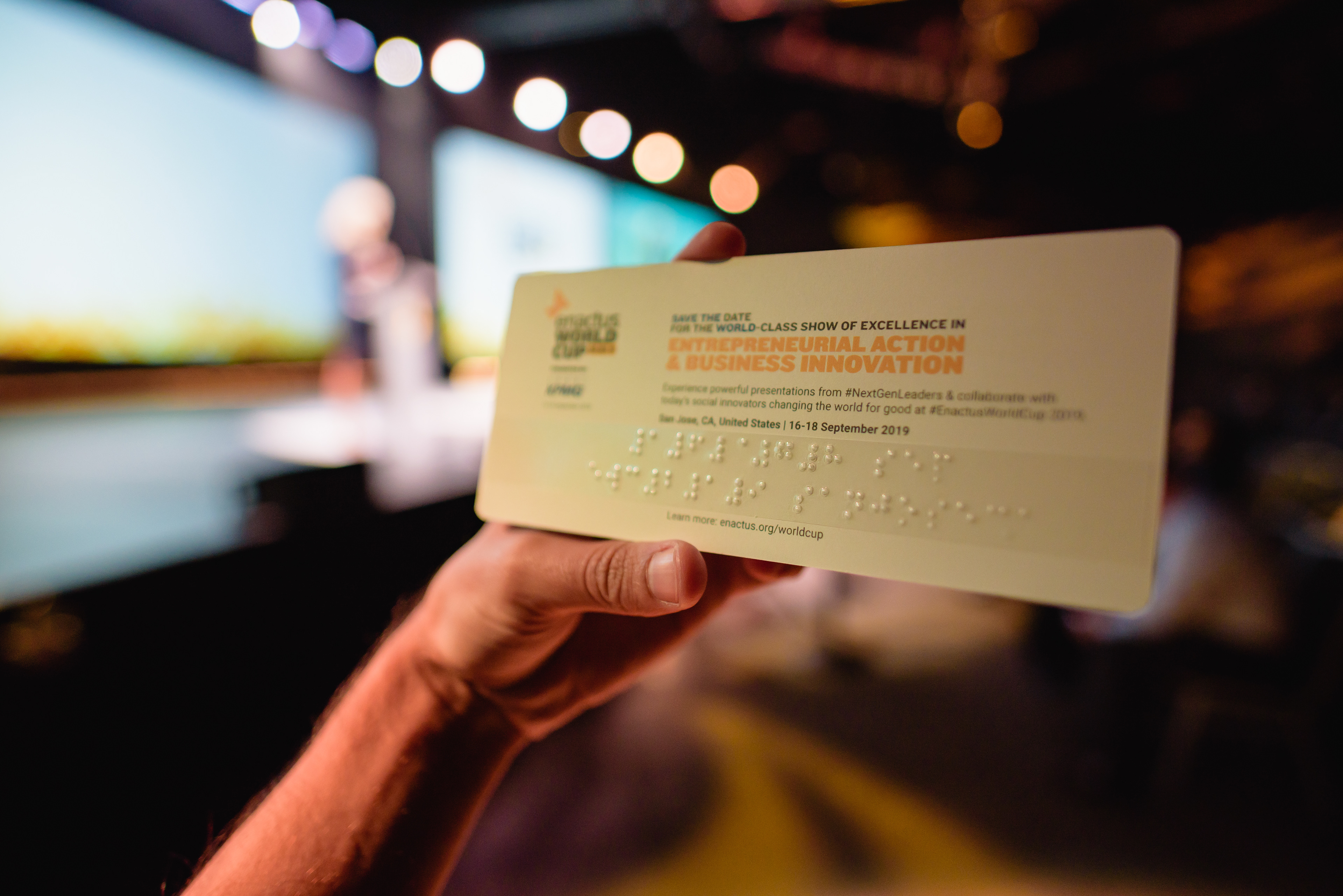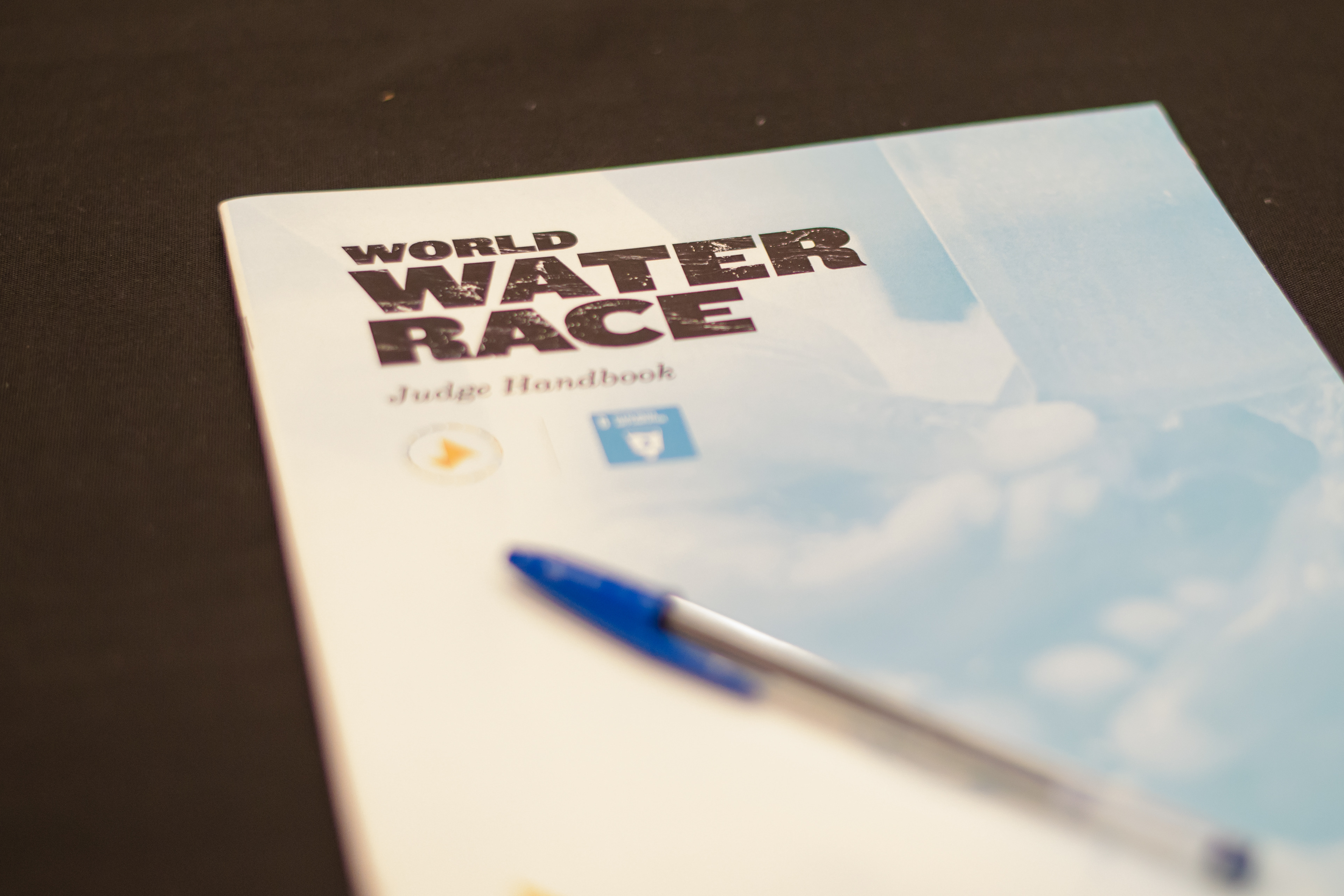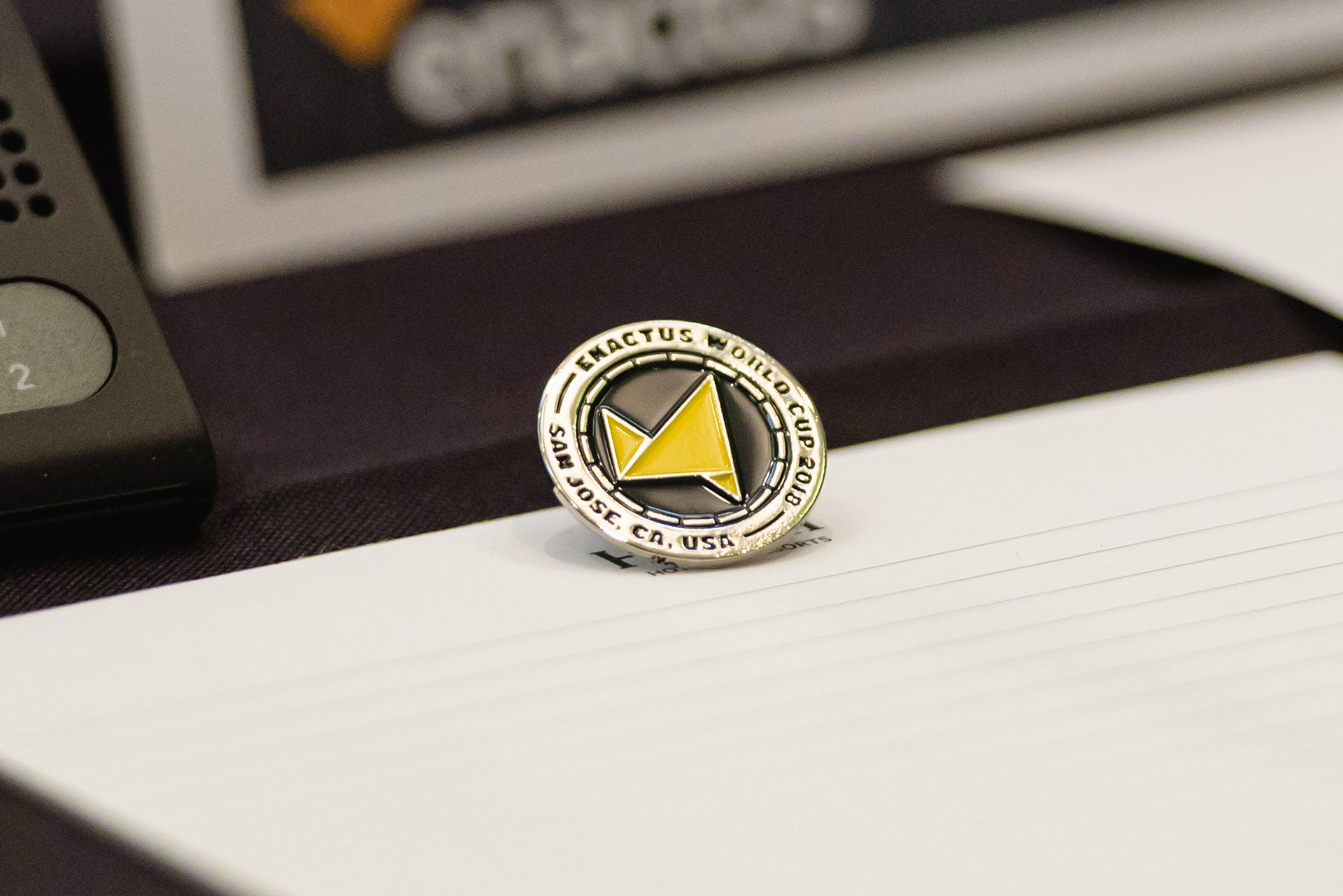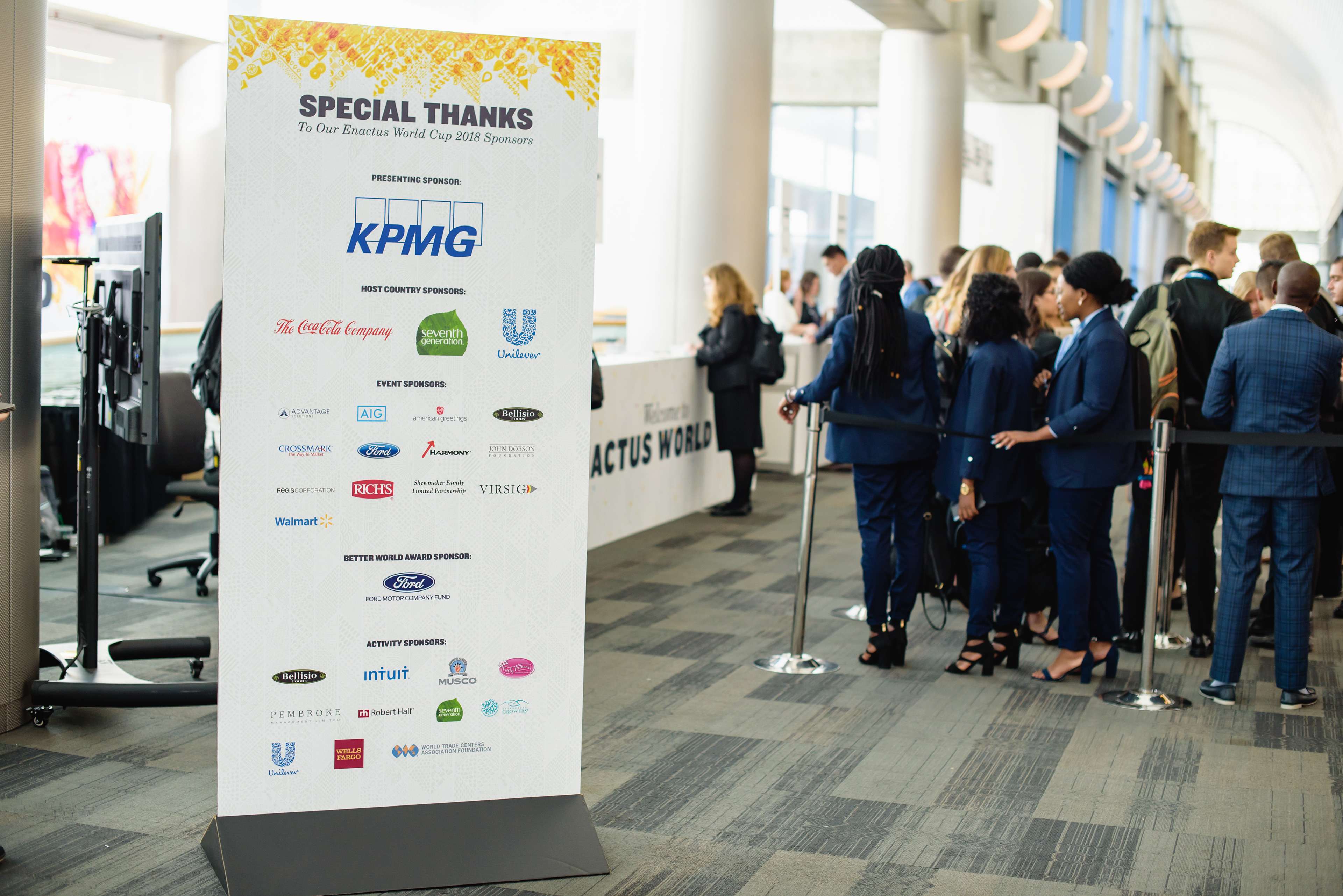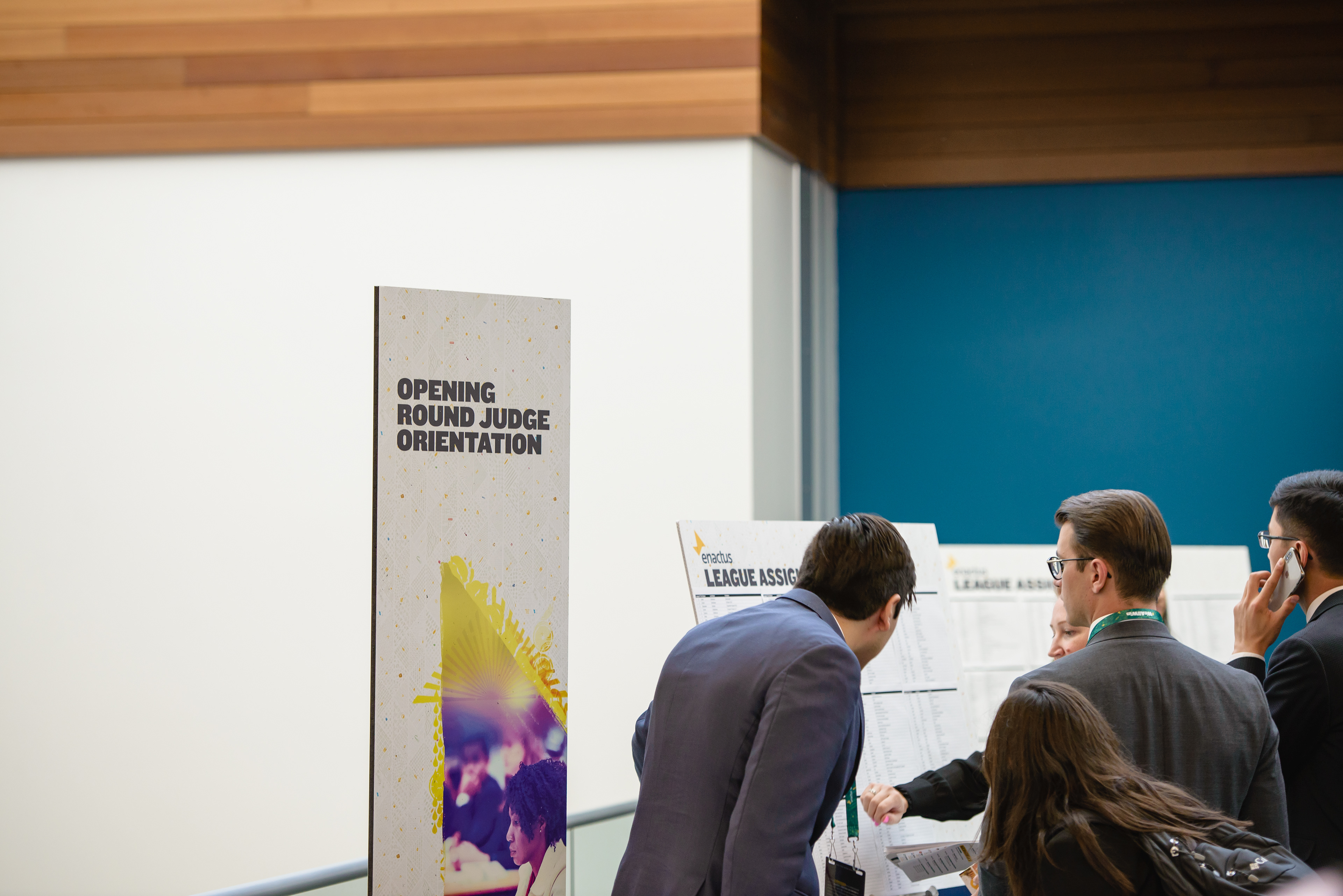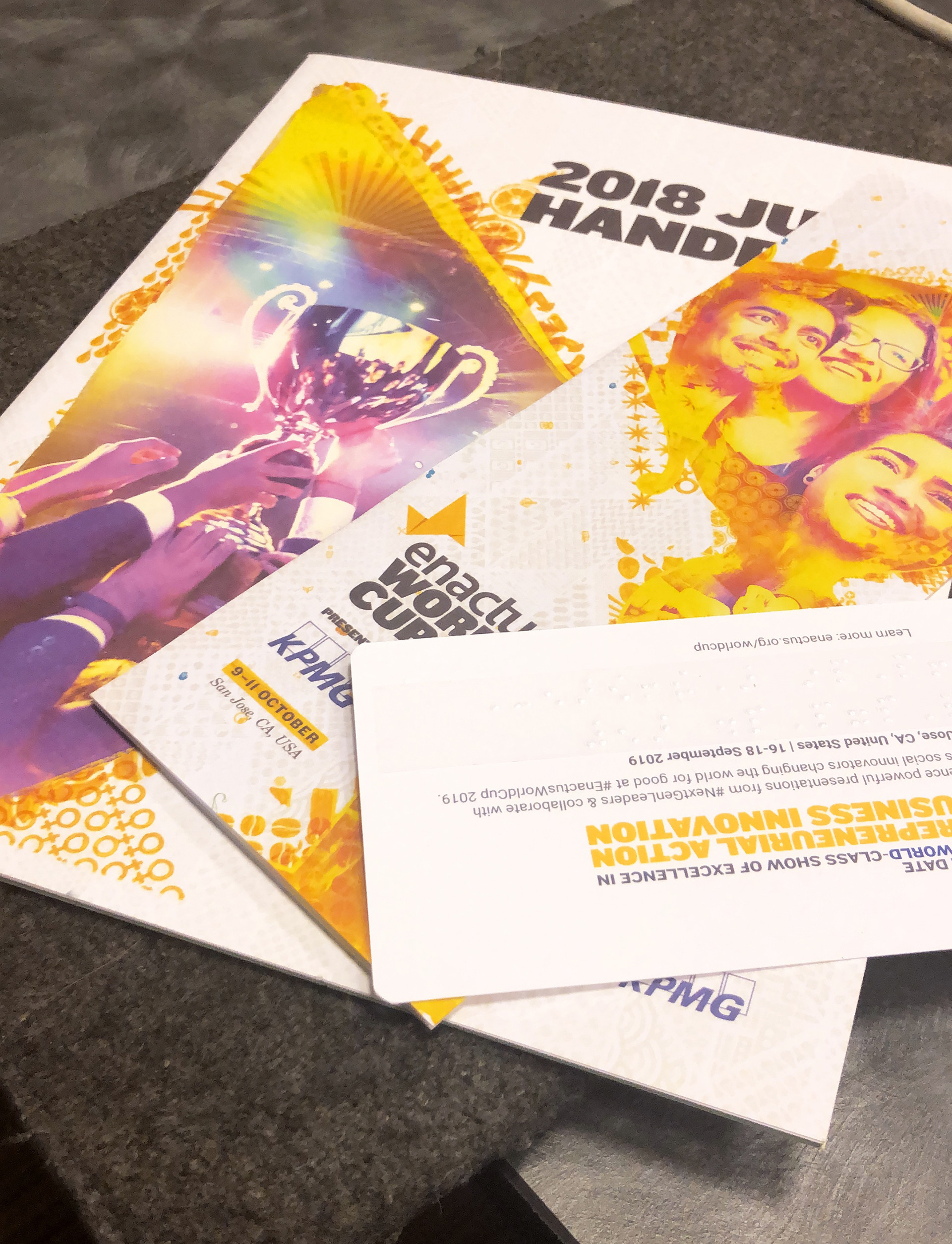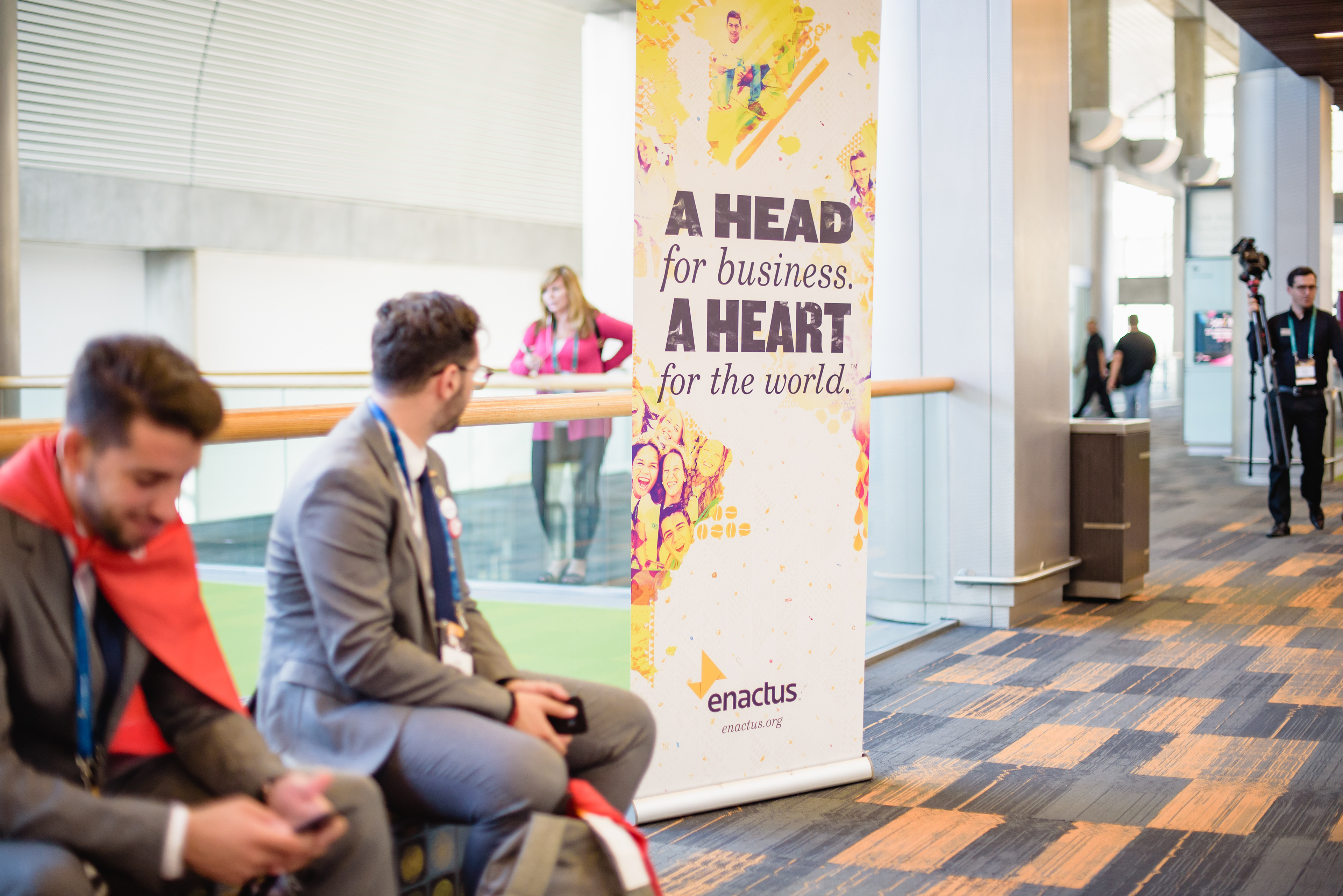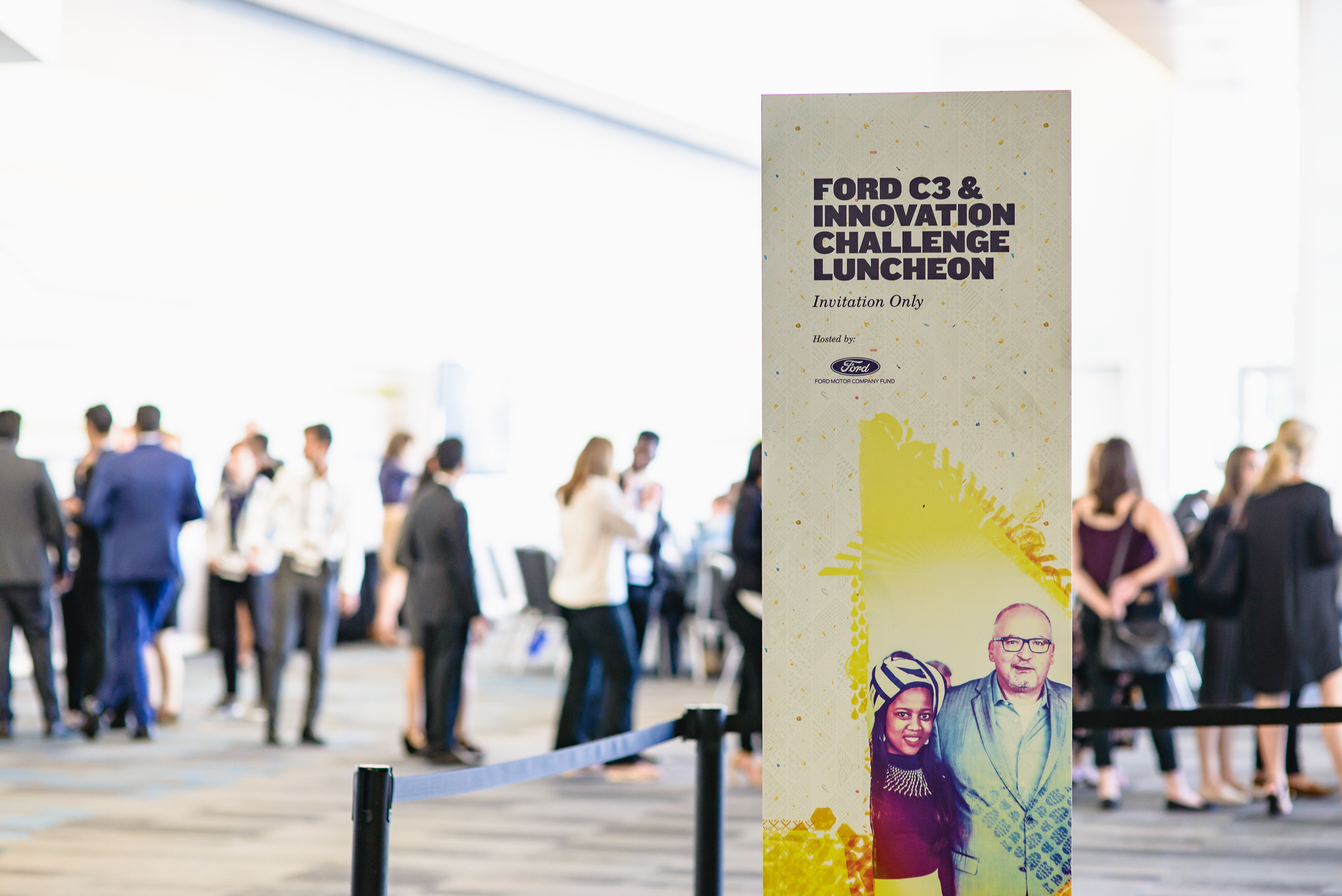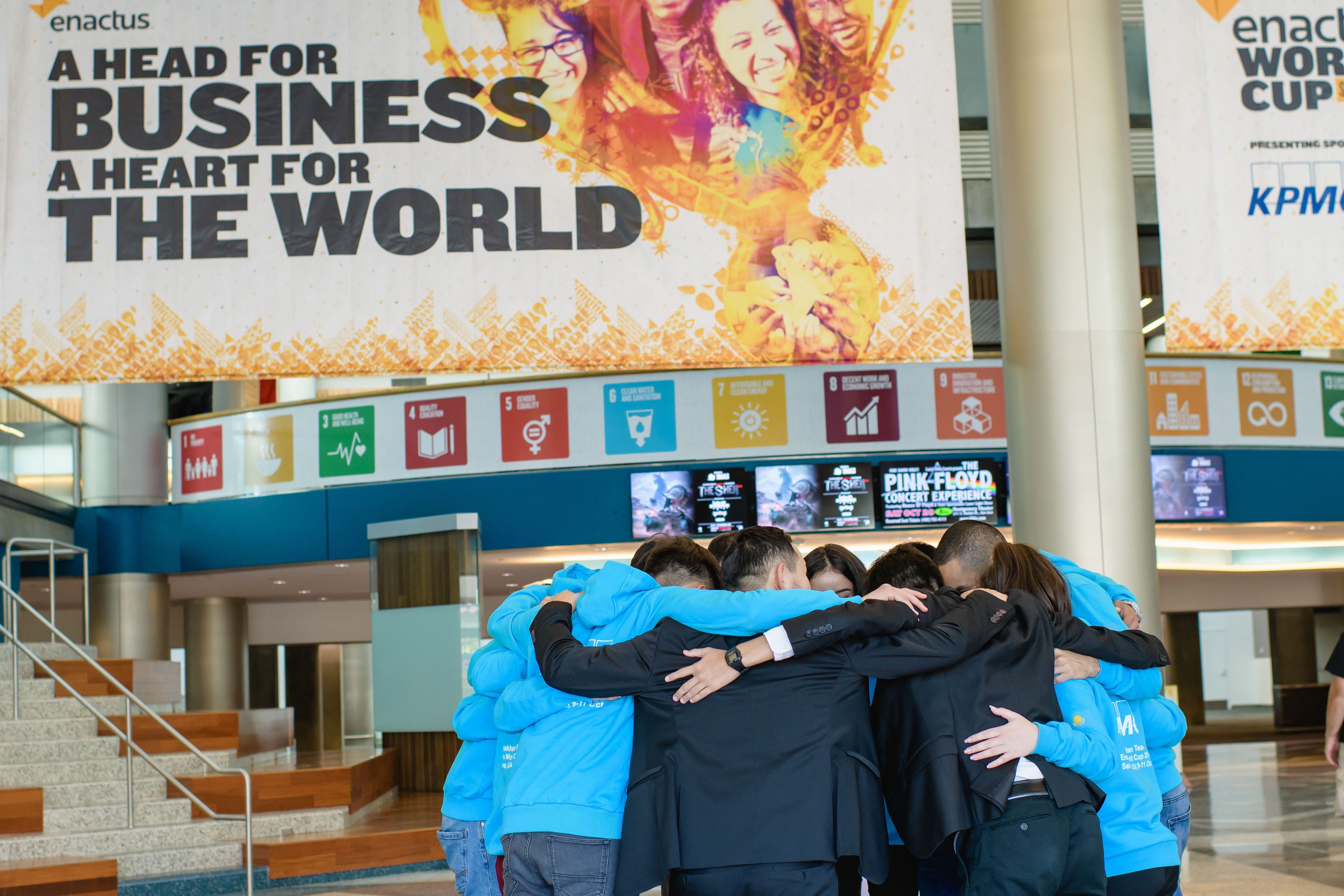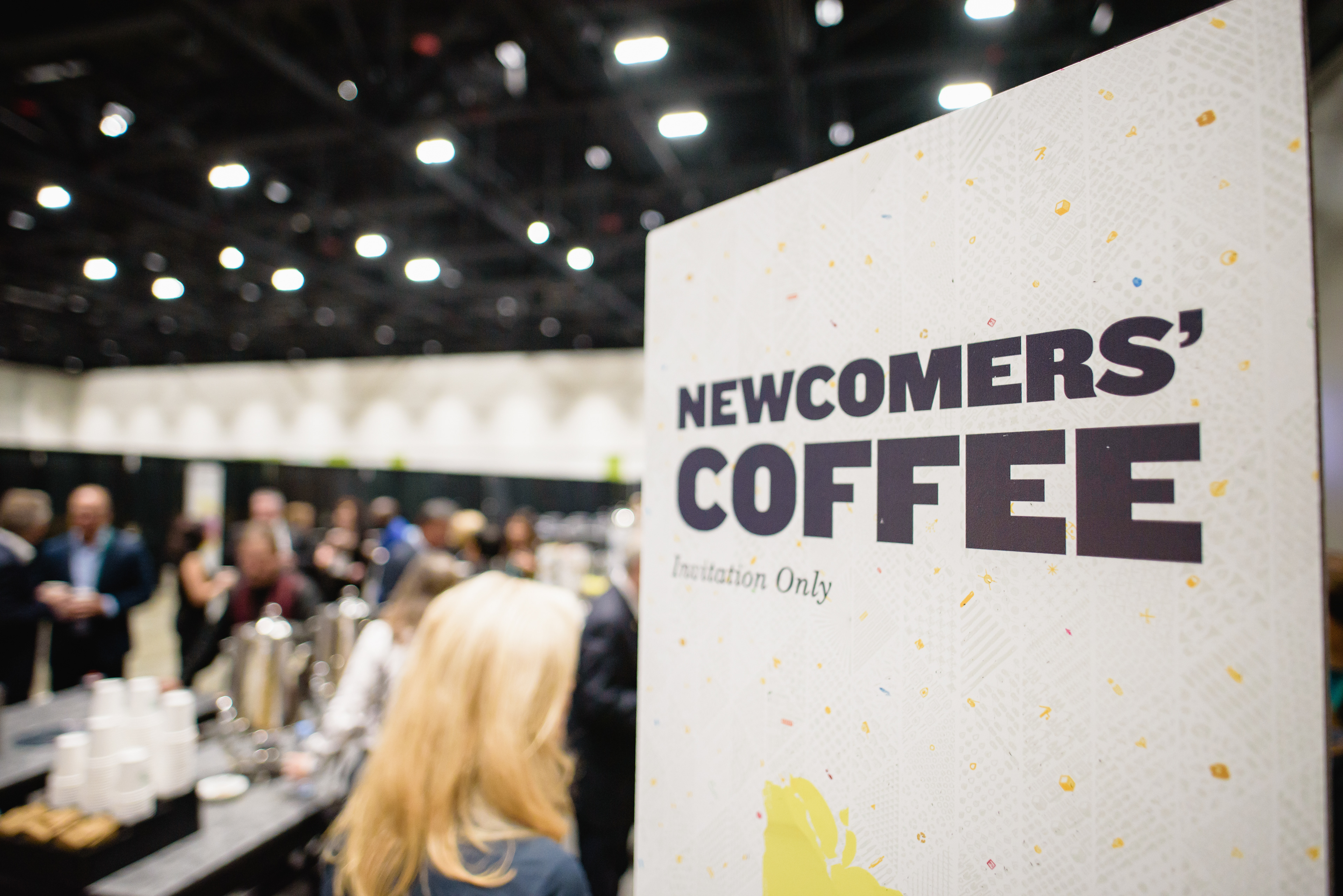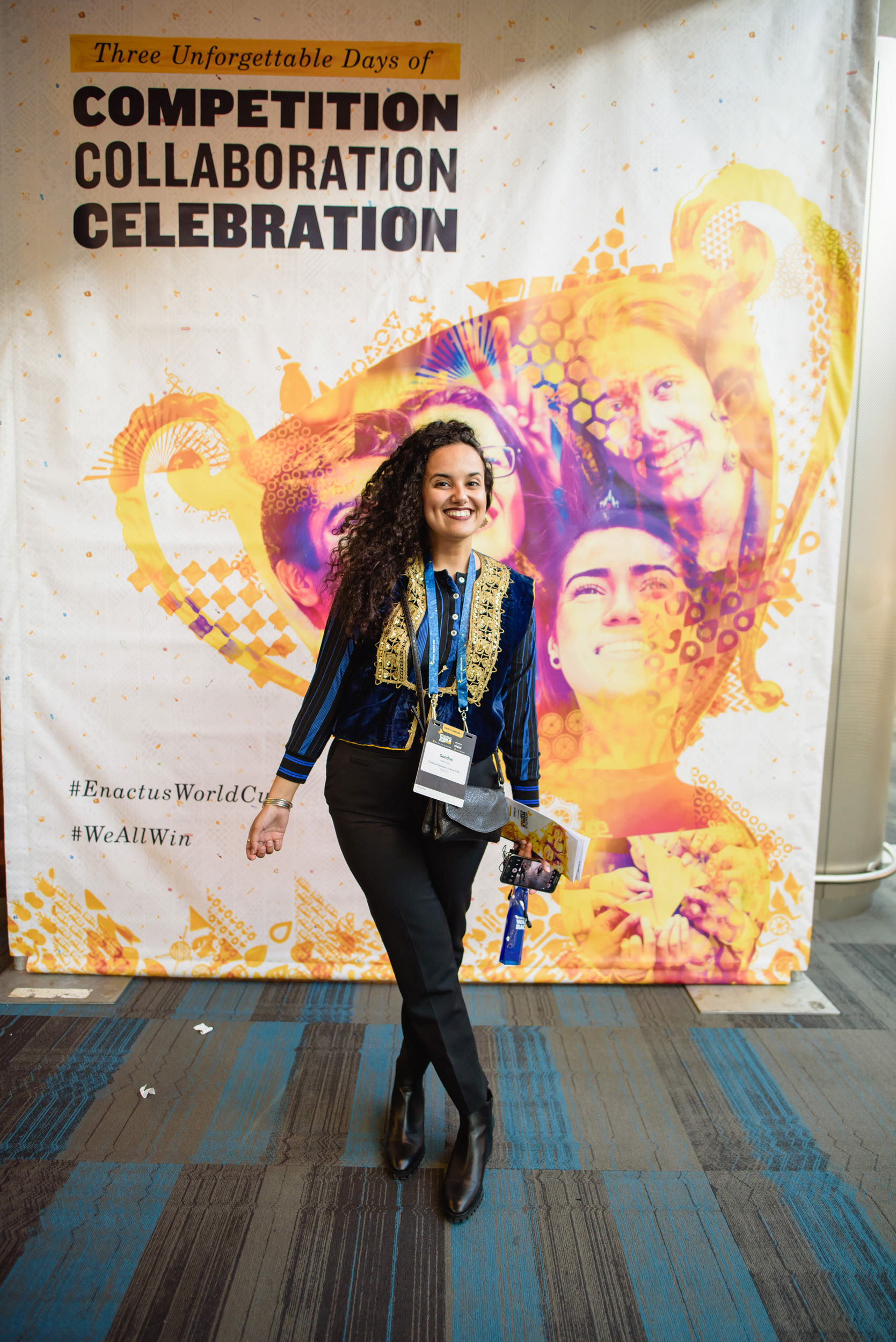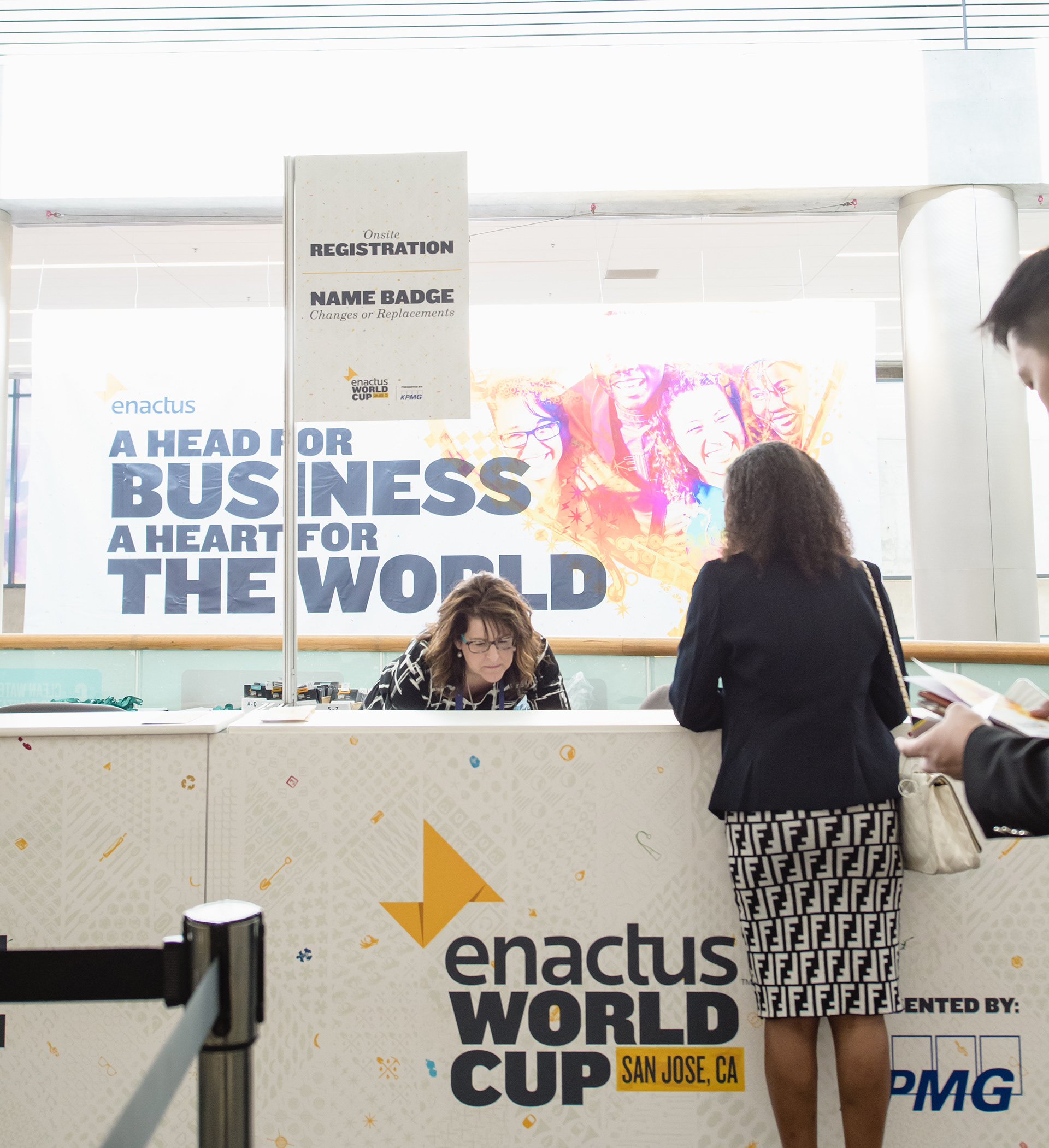 Enactus National Exposition 2018 - Kansas City, Missouri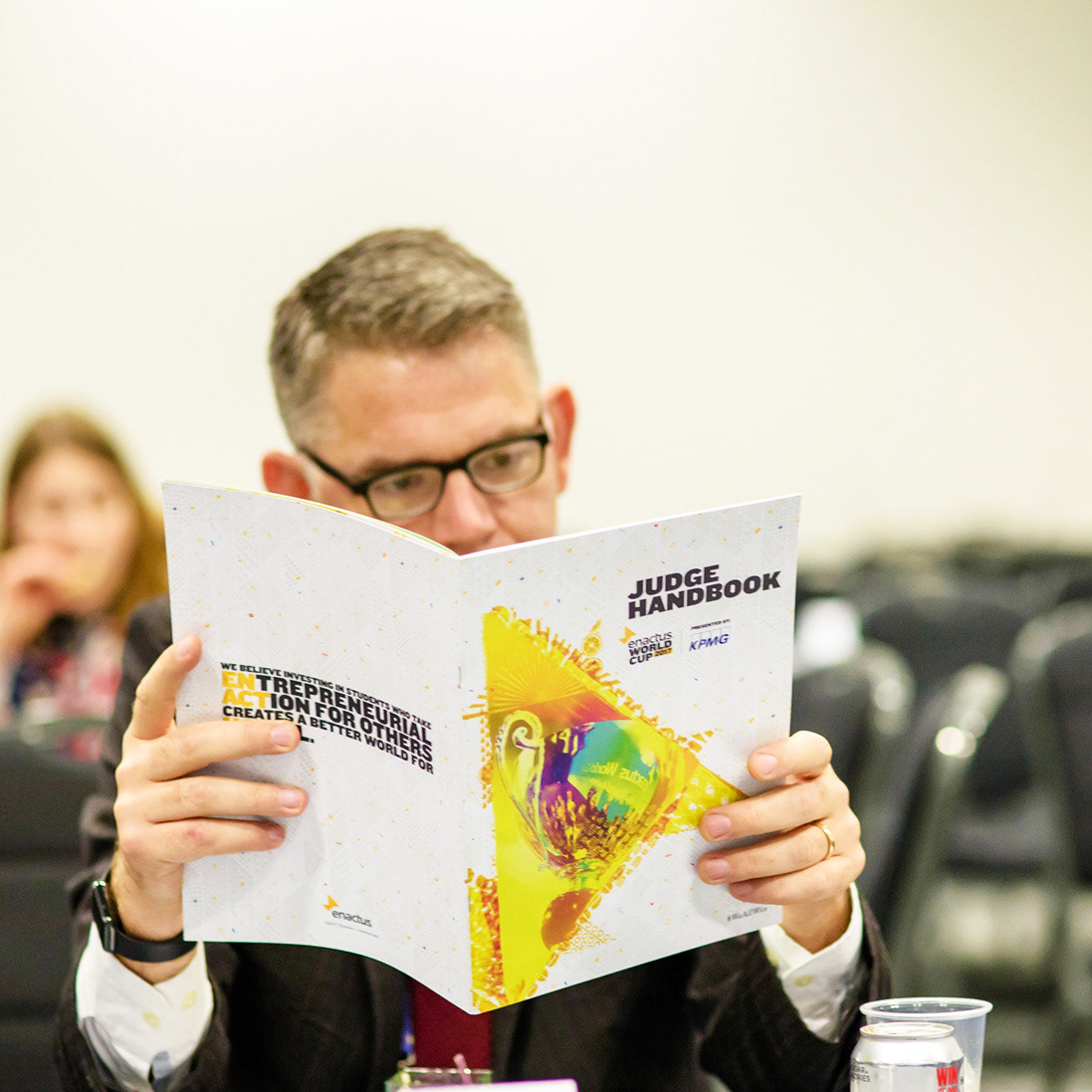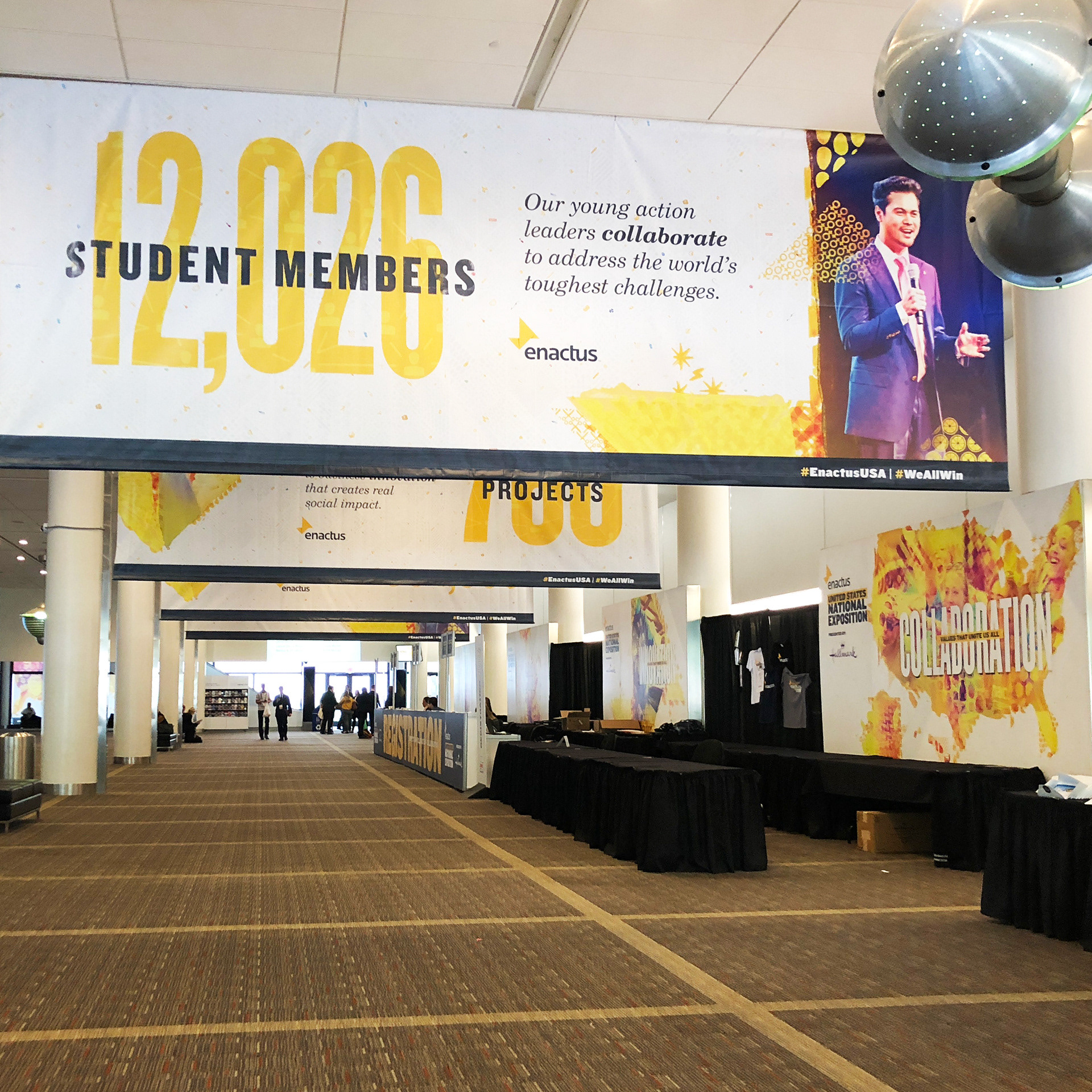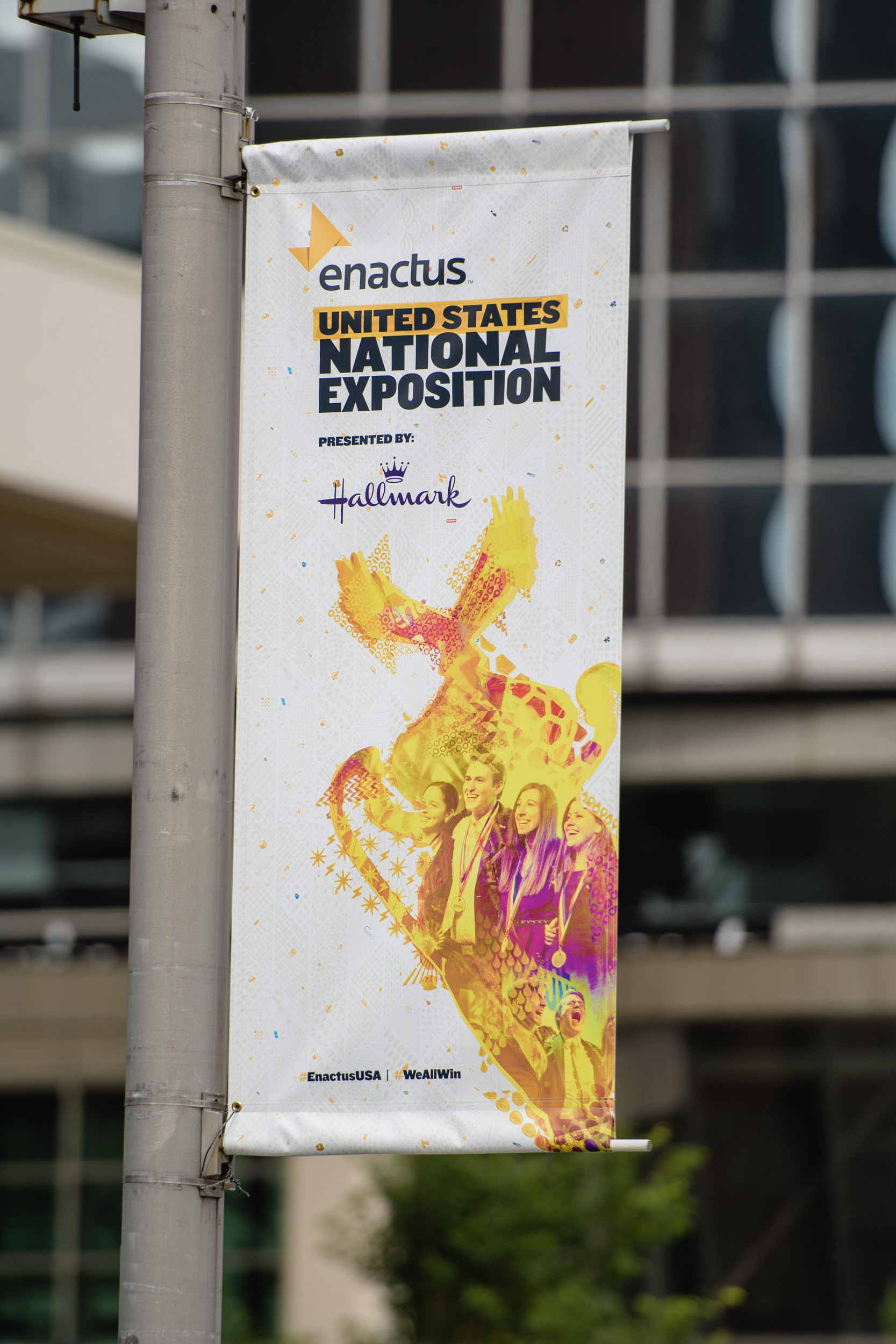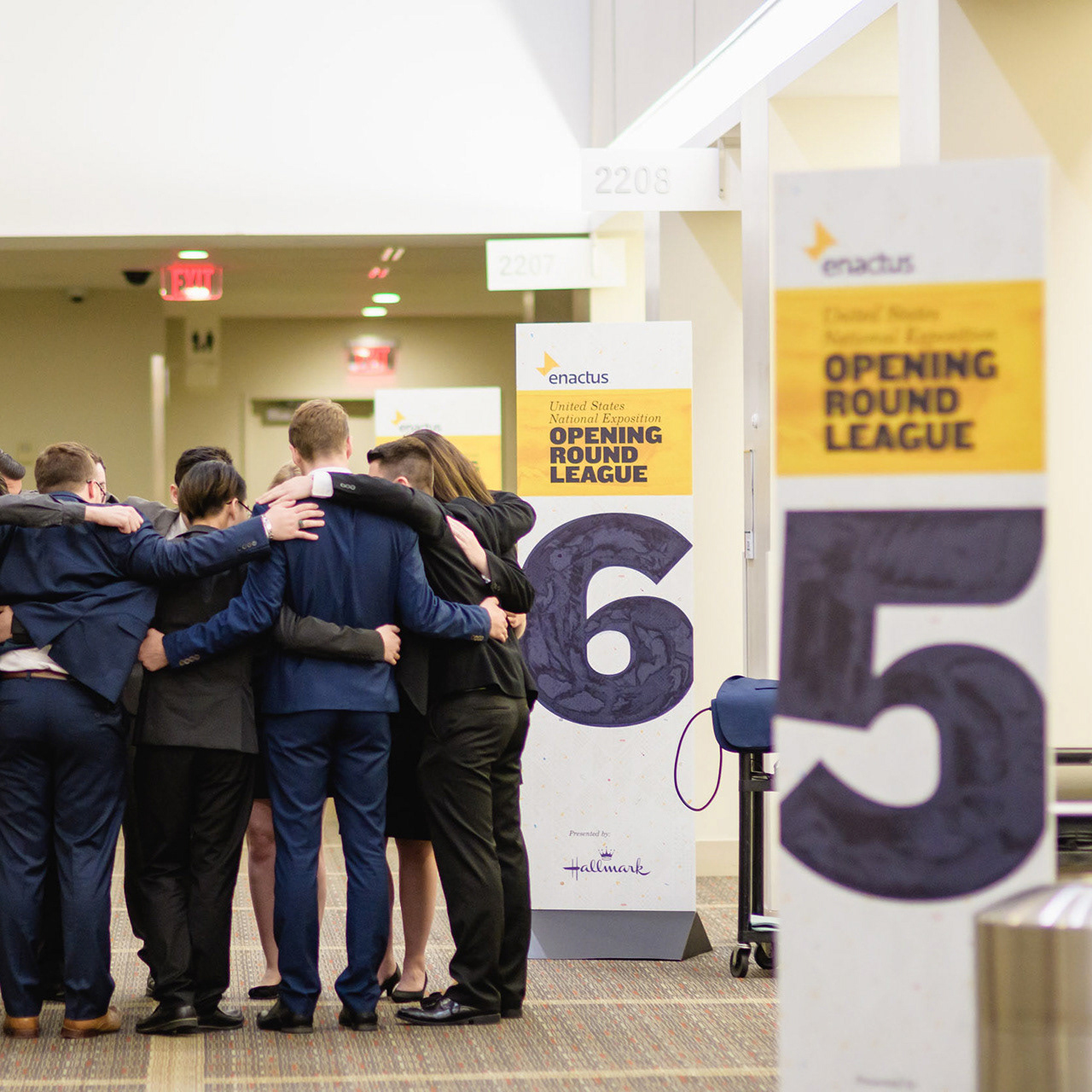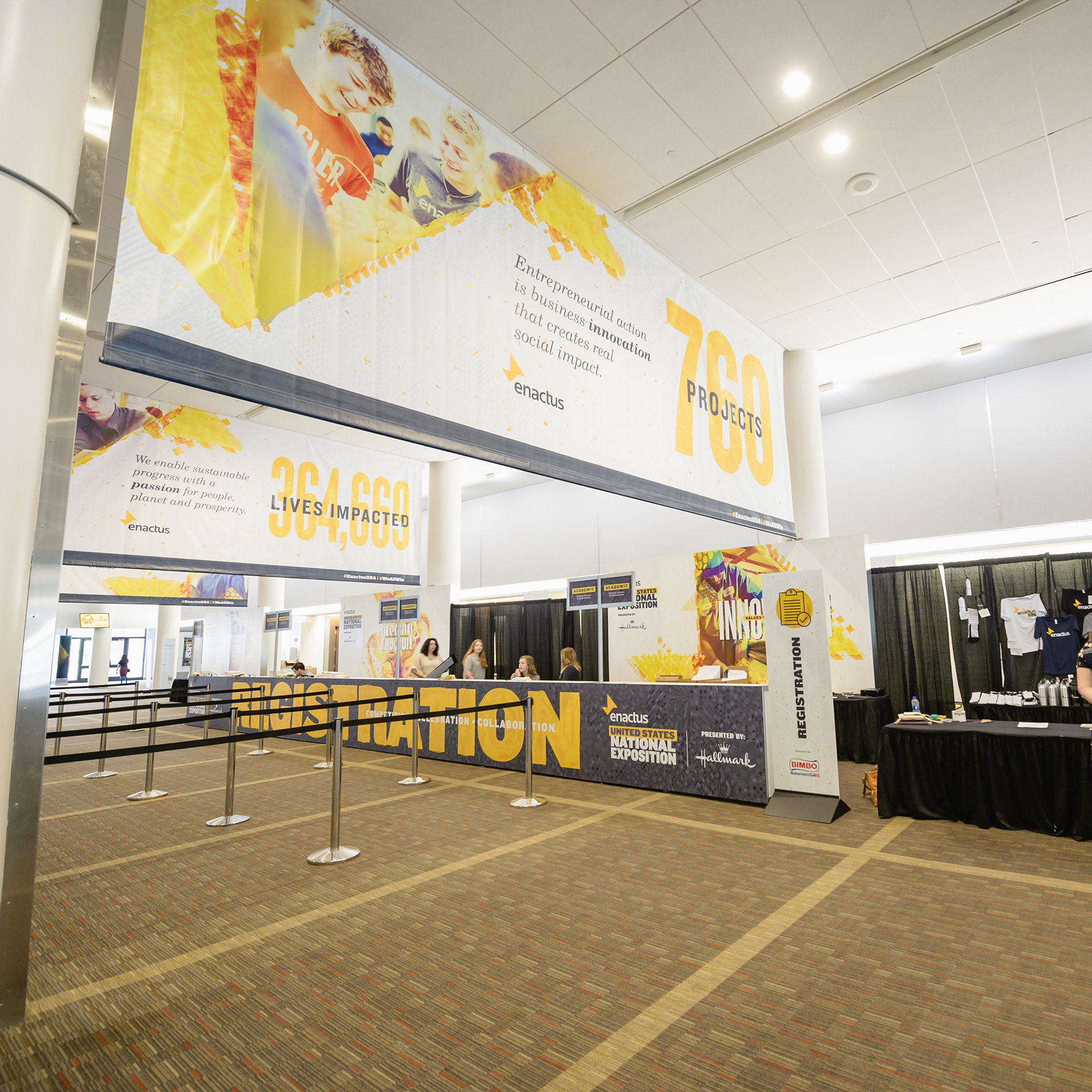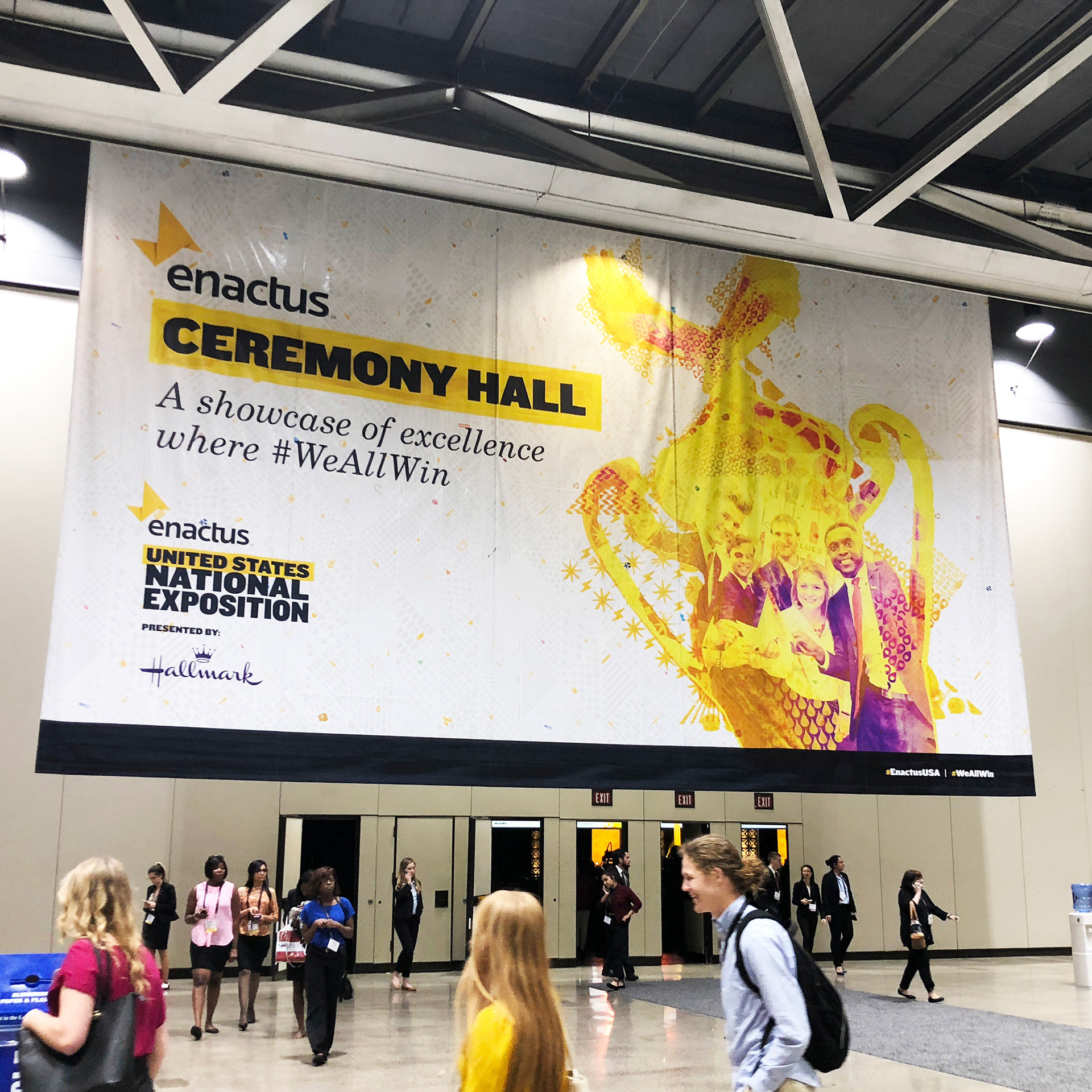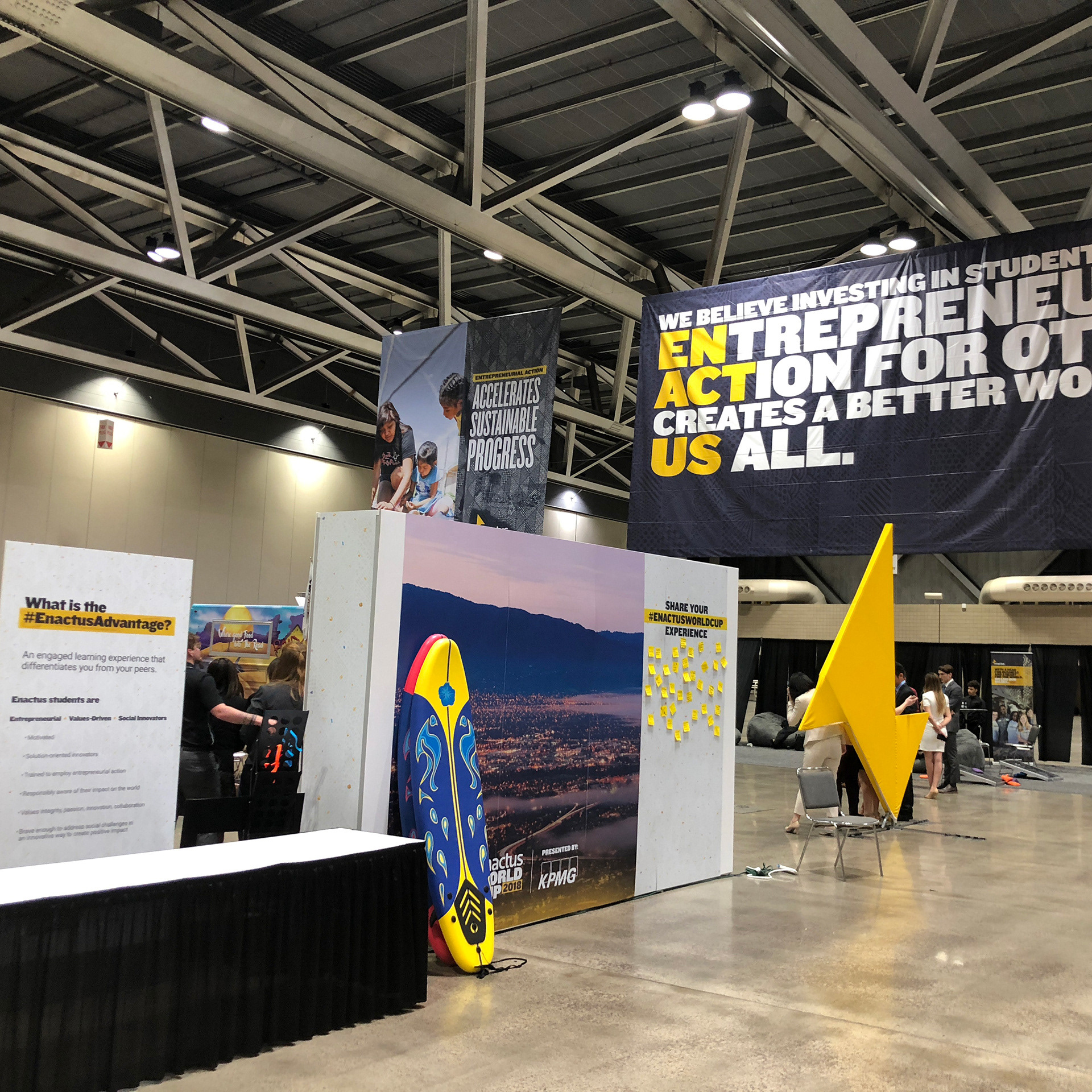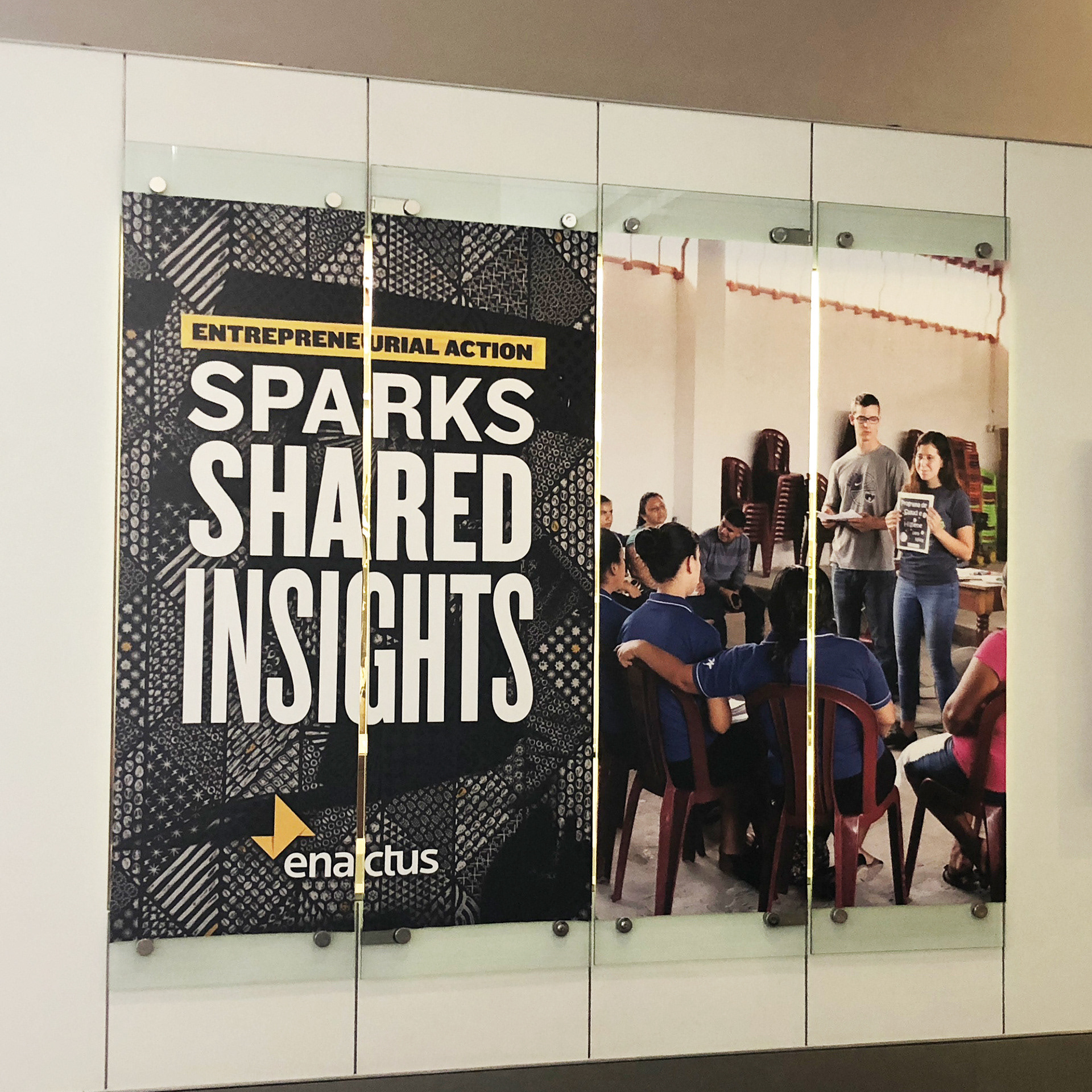 I worked with art director Josh Brown to create hand painted textures based off of the UN Sustainable Development Goals and centered around our students entrepreneurial projects. This texture was used as a bases behind every design, including all the signage and materials seen on this page.